N.D. Out-of-School-Time Conference
N.D. Out-of-School-Time Conference
Out-of-school-time conference
About The Event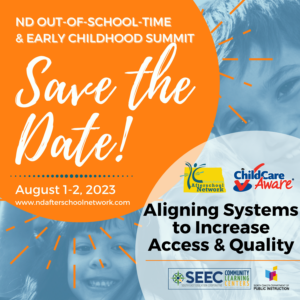 SAVE THE DATE! The ND Afterschool Network is joining efforts with ChildCare Aware of North Dakota to host the ND Out-of-School Time & Early Childhood Summit August 1-2, 2023 in Fargo, ND. The Summit will provide two days of in-person learning and connecting, with keynotes and breakout tracks for afterschool, summer learning, and early childhood providers working with youth from birth through age 18.
Interested in presenting or being a part of the planning workgroup? Contact kristin.knorr@k12.nd.us
__________________________________________________________________________________________________________
Access 2022 ND Out-of-School Time Conference Handouts here.
22 ND OST Conference – VCSU & Growing Futures Credit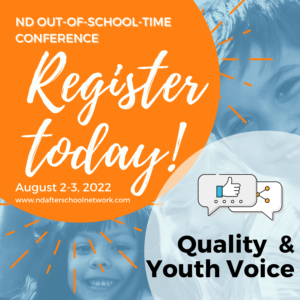 The 2022 ND Out-of-School Time Conference is back in person August 2 & 3 to provide two dynamic days of research-based practices; information, tools and resources framed by the ND Quality Standards for Out-of-School Time Programs; and opportunities for connection with other out-of-school time programs across the state.
All youth development and afterschool professionals are invited to attend!
August 1, Pre-Conference 1:00 – 5:00pm: ND 21st Century Community Learning Center Director's Meeting (Invite Only)
August 2, Day 1
8:00 – 9:00    Sign-In, Breakfast & Exhibitor Booths
9:00 – 10:15   Welcome & Keynote Dave Pelzer
10:45 – 11:45   Breakout Sessions
11:45 – 1:00   Lunch & Learn: WRiTE BRAiN WORLD & Exhibitor Booths
Meredith Scott Lynn, film and television actress (you may recognize her from Legally Blonde, A Night at the Roxbury, and Days of Our Lives, as well as many television shows) turned after school advocate, understands the value of stories and self-expression. As Founder & CEO of WRiTE BRAiN WORLD, her mission is to foster self-esteem and elevated expression in anyone of any age by offering innovative, fun, and engaging programs that help students discover and develop their original ideas. Seeking to create collaborative and compassionate contributors by offering experiences that elevate academic and personal confidence, it is Meredith's goal to shift the conversation around student assessment from one rooted solely in standardized testing to one grounded in appreciation for "the whole student."
1:00 – 5:00    Breakout Sessions, Break/Snack & Exhibitor Booths
August 3, Day 2
7:30 – 8:30      Sign- In & Breakfast
8:30 – 10:00    Welcome & Keynote Jade Gordon
10:30 – 11:45   Breakout Sessions
11:45 – 12:45    Lunch & Learn: Youth Voice – Lexus Olson
Lexus is a 12 year old going into 7th grade in Northwood. She has been a student of the before and after school program since she was in Kindergarten. Although Lexus has been through a few tragedies in her young life due to losing her dad to suicide at the age of 2 then losing her uncle who was a father figure in her life at the age of 5, she shares the positive impacts the 21st century program has had on her life.
12:45 – 3:30     Breakout Sessions
3:30 – 3:45       Wrap-up, Credit Info & DOOR PRIZES!
DELIVERY: In person at the Holiday Inn – 3803 13th Ave S, Fargo, ND
AUDIENCE: Afterschool Program Supervisors, Directors, and Staff
CREDIT/HOURS: 
Educators: One graduate credit (15 content hours) will be available through VSCU after attendance and completion of conference evaluation.
Early Childhood/Afterschool Professionals are approved for 15 hours through Growing Futures if all sessions attended.

KEYNOTES:
Dave Pelzer, The Real Heroes: This rare heart-felt program is given by a man whose life was saved by a system than many ridicule as being useless and incompetent. This highly emotional presentation pays tribute to those who have dedicated their lives to making a difference in the world of a child, while at the same time educating the general public of the challenges faced by those in their chosen field. Dave carefully weaves the story of how his life was saved by teachers, a school nurse, the police department, social services, and the foster care system. This is the perfect keynote for those within the system who are in need of a positive shot in the arm from a man who, too, has dedicated his life to helping others. Throughout the program, Dave's sense of humor draws respect away from national sports celebrities and Hollywood icons to those truly making a difference within our country's children every day: The Real Heroes. 
As an individual who represents overcoming adversity, Dave Pelzer has dedicated his life to helping others to help themselves. As a former Air Force Combat Crew Member, Dave's job entailed midair refueling of the once highly secretive SR-71 Blackbird and the F-117 Stealth Fighter. While on active duty, Dave was selected as California Volunteer of the Year. Dave has received personal commendations from four U.S. Presidents and honored as one of the Ten Outstanding Young Americans, and later, was the only American to be honored as The Outstanding Young Person of the World. Dave is also the recipient of the National Jefferson Award which is considered the Pulitzer Prize for public service. Other recipients include Sandra Day O'Connor and Colin Powell.
Dave is the author of nine inspirational books. His books have been on the Best Sellers list for well over 13 years combined. A Child Called "It" alone has been on the New York Times bestsellers list for well over 6 years. Dave is the first author to have four #1 International Best Sellers and to have four books simultaneously on the New York Times Best Sellers List. For nearly the last ten years, Dave has served as a California Fire Captain in two separate districts. During that time, he's been deployed to the state's most horrendous fires.
Jade Gordon, The Power of Positive Leadership: Participants will be taught ways to incorporate positive leadership and create a culture and environment that will allow students to learn and grow and become better versions of themselves. Learn principles and tools that will help them and the children you teach have a positive mindset when faced with adversity or challenges, and how to connect and create great relationships with the people around you to transform the environment in a positive way. 
Jade Gordon is a graduate of Clemson University with a degree in communications. After college she moved to Los Angeles to pursue acting while working at Nobu Malibu, a World Famous restaurant. She learned the art of great customer service by loving and caring about the people she encountered daily. Now, with a passion and mission to develop positive leaders and build great teams, she has joined the Jon Gordon Companies as a keynote speaker and certified trainer. She is currently working on a book with her father.
BREAKOUT WORKSHOPS:
You Gotta Laugh! Re-connecting with Humor and Laughter – Clint Darr, Missouri AfterSchool Network: Now more than ever we need to unite and come together and re-connect. There is no better way to help this happen than through humor and laughter! Humor is being recognized as an effective leadership strategy, and laughter is the universal language that everyone understands. Come to this active, fast moving session to learn about the many benefits of humor and laughter in your afterschool program and strategies for its use with your colleagues, your students, and your families. We will laugh together as we practice techniques from laughter therapy and laughter yoga. Special appearance by the nOtorious C rapper! Put on a smile, be ready to laugh out loud, and bring tissues for the tears!
Calming the Chaos with Trauma Informed Strategies – Laura Sokolofsky, Hope for Educators: This session will share ways to build relationships with the tough to reach through many trauma informed strategies.
Math and Language Boosters: Extra Enrichment to Fill the Gaps – Nicole North, MindWorks Resources: This high energy session will have participants exploring creative and unique ways to fill learning gaps and provide fun enrichment. Participants will construct, create, and take part in fun, hands-on activities designed to boost foundational math and language arts skills and fill gaps in student knowledge. Join us for the ultimate in fun and effective enrichment!
Building Relationships with Tough Kids – Amy Riccio, Hope for Educators: Forming connections and building relationships are the keys to promoting wellness. Kids experiencing adversity may be tougher to connect with. Learn how to add some strategies to enhance consistency, empathy, and transparency to foster safe spaces and promote positive relationships. Research shows that students who feel safe and supported by adults are better able to learn and thrive.
Child Sexual Abuse – Greg Lemke & Tama Puhr, Rape and Abuse Crisis Center: This session will define what child sexual abuse is, ways to identify possible victims as well as common traits and tactics used by abusers/perpetrators. We will also discuss some of the emotional, mental health and behavioral impacts on the children. We will go over what staff can do to help when there are signs of possible child sexual abuse and the process for reporting.
Creating Collaborations through Family Engagement – Mistie Boully, Pathfinder Services of ND: Come and discover an array of information, resources, and handouts. Family Engagement is a strong focus of Pathfinder Services of ND helping both the professional and parent build stronger partnerships.
Burnout Happens: What It Is and How To Avoid It – Brad Lademann, Missouri AfterSchool Network: This engaging and interactive session will walk participants through the components and definitions of burnout, what signs to watch for that point to burnout, and some practical ways to recover if they find themse3lves in a place of burnout. Participants will engage through interaction with the presenter as well as multiple conversations throughout the session with other participants. Best practices regarding the avoidance of burnout will be shared by the presenter during the session as well as by participants sharing with one another.
Creating Positive Physical Activity Experiences – Brittany Olson & Luke Olson, YMCA of Cass and Clay Counties: Have you ever wondered why some kids dislike going to the gym or playing organized group games? Or why kids will quit the game before it ends? In this interactive session we will examine the different risk levels and play large group games that will get every athletic level involved.
Makerspace featuring STEM2D – Cortney Shuley, NESC: Explore STEM2D, the research and benefits of the lessons as well as working through the kits and lessons. Explore STEM2D kits and other items that could be used as a Makerspace.
NESC's ConnectEd Demo featuring Gateway to Science – Cortney Shuley, NESC & Thomas Power, Gateway to Science: Join us for a LIVE ConnectEd Demo, "Paper Bridges." Thomas Power from Gateway to Science will guide you through a STEM lesson. As a participant you will gain understanding of the platform and complete the challenge.
Building Self-Esteem with Storytelling, Journaling & Rapping – Meredith Scott Lynn, WRiTE BRAiN WORLD: Join us for fun and inspiring activities such as hands-on journaling, courageous sharing and poetry writing – all designed to help kids speak their minds without fear of judgment and inspire students of all ages to collaborate and build their confidence.
21st Century Skills: All Encompassing. All the Time! – Meredith Scott Lynn, WRiTE BRAiN WORLD: A focus on creativity, critical thinking, communication and collaboration is essential to prepare students of all backgrounds and learning styles for the future. This hands-on, interactive session will help you integrate 21st Century Skills into everything you are already doing! Leave with fun and inspiring resources that encompass vital 21st Century Skills that encourage and engage students in all subject areas and at all grade levels.
Holistic Wellness Wheel – Jodi Miller, Kid Grit: Participants will examine their own self-awareness and life balance in order to assess how they are managing life during these most unpredictable times in history. We will introduce a mindfulness and emotional intelligence strategies/tool that help staff stay healthy and productive. Participants will be prompted to develop healthy activities focused on — mindfulness, body awareness, community and connection, and digital and social media consciousness to build new habits that promote learning, connection, a sense of community.
Leading through Shared Values – Megan Langley Laudenschlager, Strengthen ND: In this session, Megan Langley Laudenschlager will discuss the importance of identifying and cultivating an organization's shared values and the way the values should influence programmatic implementation, partnership development, and long-term visioning. Ms. Laudenschlager will provide practical and applicable tools for program leaders and staff to begin leading with their values and generating partner and community buy-in.
21st Century Community Learning Programs in North Dakota – Arlene Wolf, ND Department of Public Instruction: In this session, participants will seek to gain information about the federally funded afterschool grant program and the components necessary to run a 21st CCLC site. Participants will learn of the programming available in our state, how and where to apply for this grant, the reporting and program requirements, and how a 21st CCLC program is different than other afterschool programs in the state.
Afterschool 7 – Creating Consistency Through a Program Framework – Jolene Garty, South East Education Cooperative: The Afterschool 7 was created by SEEC to provide a program model and framework for its afterschool and summer programs. The framework was designed to create a community of 21st Century learners. It rotates students through the seven essential components proven by research to best meet the physical, social, emotional, and academic needs of students in a large group setting. Because it holds no curricular content, it can be used to meet any school or organization standards.
How to become and continue to be a successful Food Program for your Kids and Community – Katie Anderson, YMCA of Cass and Clay Counties: Make your food program into a successful and child approved food program. You will learn how to engage the children with food, letting them try new things. You will take away a better view on how you will want and need your food program to run. Learn the basics of the CACFP and how to make sure your staff are all present in the knowledge of how much it can boost your program or center. We will do an activity on how to engage children to eat new foods, and learn a new food project to interact with the kids.
What does family engagement mean and look like in an educational environment? – Kelli Odden, Mayville State University: Family engagement is the shared responsibility of family members, schools, and communities. What does this mean? We will discuss family engagement in your work environment and how you can develop intentional interactions and relationships between home, school, and community daily through communications with students and families. We will work through whatever stage your program is when thinking about family engagement and create starting points, as well as work through how to progress your program if you have established family engagement programming.
Practical Strategies for Strengthening Your 21CCLC Program – Moderator: Robin Nelson, Panelists: Amanda Eide, Cortney Shuley, Mena de la Paz, Mikayla Ouren, Tara Holen: Join staff from a variety of roles in ND 21st Century Community Learning Center programs on topics relevant to 21CCLC, including physical environment, academic & enrichment activities, family engagement, staffing, and sustainability. Bring your questions, challenges, and best practices from your own program to share during this facilitated peer to peer discussion. Plan to leave this session with a new tool, activity, or idea that you can implement to support positive youth outcomes in your 21CCLC program.
Explore Waterford.org and ND Partnerships – Becky Eberhardt, Waterford.org: In this session we will discuss the partnership in ND with Waterford.org and Upstart. We will explore what Waterford.org is; a national education nonprofit dedicated to providing high-quality educational resources for children, families, communities, and partners to deliver excellence and equity for all learners. Our mission is achieved and supported by our three pillars: Equity and Access, Family Empowerment, and Universal Literacy. We will explore ways Waterford.org and your program can partner to support your young learners and their families around literacy, math and science.
ND Full-Service Community Schools Consortium: Supporting Schools to Improve Student and Family Success Through Integration of Comprehensive Supports – Keely Ihry, South East Education Cooperative: Not all students come to school ready to learn. Hunger, behavioral and physical health, family engagement, and access to early childhood education can all be barriers to a student's ability to achieve. Additionally, not all schools have the resources to provide for student and family needs. A full-service community school model takes an equitable approach to providing place-based programming through collaborative partnerships, so schools don't have to navigate these challenges alone. The ND Full-Service Community Schools (NDFSCS) Consortium was developed and is comprised of partners across various sectors who share the mission of transforming the school to be both a place and a set of strategic partnerships to provide a coordinated and integrated set of comprehensive supports for students and families.
EXHIBITORS:
Child Care Aware of ND
Gateway to Science
Girl Scouts – Dakota Horizons
MindWorks Resources
North Dakota Department of Public Instruction – Food and Nutrition Programs
Pathfinder Services of ND
North Dakota Parks & Recreation
Waterford.org
WRiTE BRAiN WORLD
Rape and Abuse Crisis Center
FirstLink
Kid Grit
North Dakota State Library
Prairie Public Broadcasting
ACCOMMODATIONS:
Holiday Inn Fargo

3803 13th Ave S, Fargo, ND
701-282-2700
Code: ND Out-of-School Time Conference
SPONSORS:
Thank you to our sponsors of the 2022 ND Out-of-School Time Conference!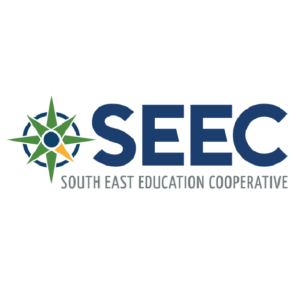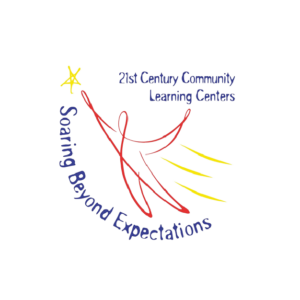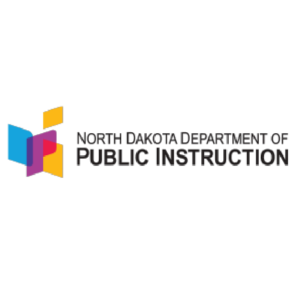 REGISTER NOW!